Village Museum
- Császártöltés
Address:

6239, Császártöltés Kossuth Lajos u. 166.

Phone number:

(78) 443-320

Opening hours:

Temporarily closed.
'1939. It all began on 1 September 1939 in Poland. It left devastated homes, bombed countries, death, suffering, widows and orphans behind.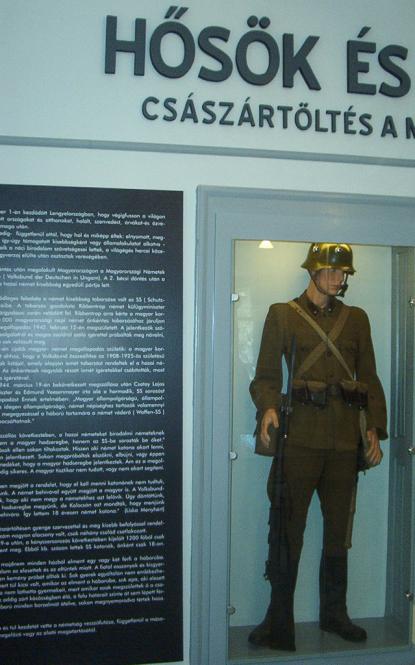 ... In Császártöltés, there was hardly any homes from where the man did not leave for the war. The pain was deep for the deceased and those who disappeared. Young women and children had to suffer to the extreme. Many of the children did not remember their father at all since they were too young when the fathers left for the war. Many of them never returned. Men who had never really stepped out of the village community, lived through all the horror of the war. Many of them did return, though as disabled'.
'A note was put out in Császártöltés between the Christmas of 1944 and the New Year saying that women between age 18-45 had to report for clearing out the ruins. However, this time the group of 380 400 man and 10-15 women were not taken to Kalocsa, but to Kiskőrös from where they had to walk to Kiskunhalas. There they were loaded on railway coaches and traveled to the unknown.
The camps in Russia took everyone in unnoticed. The people who had been used the agriculture were forced to work in mines. They had to work 10/12 hours a day despite the fact that the circumstances were horrible. Illnesses destroyed the people who had hardly enough to eat and sleep. 72, people, 69 men and 3 women are buried in mass graves without a cross on. Many of those who were taken to camps in Russia gained permanent illnesses, spiritual trauma and disabilities.
Thos who survived from Császártöltés returned home in 1948-1949. And upon arriving home, many did not find their families since in the meantime the deportations had began.'
(Selected passages from the permanent exhibition of the Village Museum of Császártöltés)