Bihar Museum
- Berettyóújfalu
Address:

4100, Berettyóújfalu Kálvin tér 1.

Phone number:

(54) 402-390, (54) 500-340

Opening hours:

Mon-Fri- 10-16
Museum tickets, service costs:
Ticket for adults

500 HUF

Ticket for students

(6-26 years of age)

250 HUF

Ticket for pensioners

(62-70 years of age)

250 HUF

Group guide

(up to 25 people)

1000 HUF

/ group

Photography

500 HUF

Video

500 HUF
The exhibition shows female dresses from the life of traditional peasantry focusing on the processing of hemp that was performed by women performed almost completely.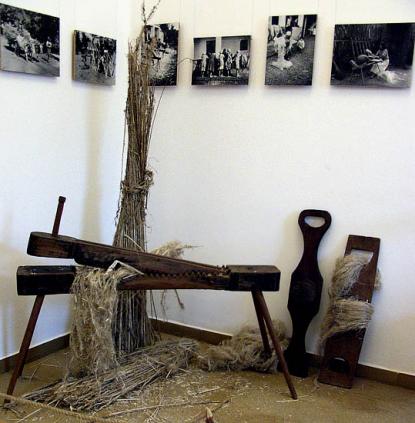 Hemp in the territory of Bihar was an important plant until the 50's. The basic material of clothing was made of hemp, as well as tablecloths, bed sheets, towels etc. The sacks, canvas necessary in farming were also prepared of hemp. The exhibition presents the tools of hemp processing while the process itself is shown in photos.
A furnished kitchen and room from the 1910's is the location of other traditional objects. The housewife is preparing for cake baking, the lunch is cooking on the three-legged pot. The visitors may see the most beautiful pieces of the textile of Bihar. The cradle in the middle of the room reminds us of the most beautiful task of women: raising children.
museum hours