Mill Museum and Smithery
- Tés
Address:

8109, Tés Táncsics út 20.

Phone number:

(88) 469-007

Opening hours:

Mon-Sun 9-18
Museum tickets, service costs:
Ticket for adults

200 HUF

Group ticket for adults

(over 15 people)

100 HUF

Ticket for students

100 HUF

Ticket for children

(from 6 years of age)

100 HUF

Ticket for pensioners

100 HUF

Guide

500 HUF
We can not find drinking water at the frontiers of Tés, our ancestors used the brisk winds of Bakony to operate their windmills. Two types of windmills, the 'Helt' and the 'Ozi' were erected at the bottom of the garden of 17 and 32 Táncsics Street. The vernacular memorials and those of the history of industry are the first things to see for the visiting tourists.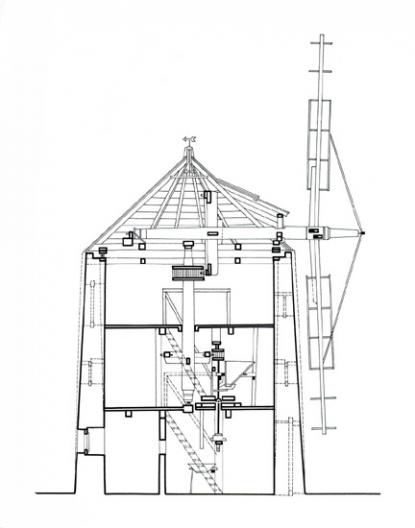 The most interesting feature of the windmills is their still operable apparatus. The 'Helt' and the 'Ozi' windmills could be attached to the cone-shaped shingle roof on a circle rail, so the six sails could be turned to the direction of the wind. The Helt-mill was able to grind 8 hundredweight daily, the Ozi-mill did only half of this amount. Out of a 100 kg of grinding 8 kg was due to the miller. The work was noted in a diary.