Albertfalva Region History Collection and School Museum
- Budapest
Address:

1116, Budapest Pentele utca 8.

Phone number:

(1) 208-6635

Opening hours:

Temporarily closed.
Museum tickets, service costs:
| | | |
| --- | --- | --- |
| Ticket | 100 HUF | |
| Group one-day ticket | 200 HUF | |
Since the first world war significant aircraft basis had been established alongside the Danube (from the St. Gellért square down to Érd). Among these the most important was the First Hungarian Air-Craft Factory and its terrestrial- and aquatic airport in Albertfalva. The museum exhibition was arranged for the 80th anniversary of the building of the first air-crafts.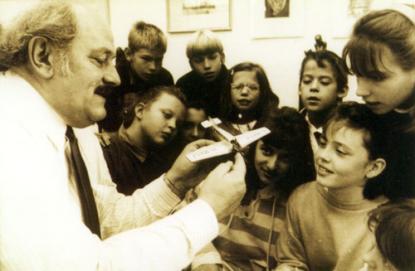 The two square meter mockup faithfully demonstrates the main phases of the flying procedure. Mockups of JUNKERS HOPFNER H.A, UFAG, BRANDENBURG, LOHNER,ORAVECZ, LAMPICH and SZEBENY types are exhibited. More than one hundred photographs witness to the more than 80-year-old airport.
The museum placed a memorial panel upon the wall of the aircraft factory. This building is only one of the buildings of the Hungarian Air-Craft factory, which were built in 1914. After Trianon, i.e. after the forbidding of aircraft manufacture, a wood industrial factory began working on the factory's compound. The first carpentry manufacture of Hungary was established in Albertfalva, in the middle of the century. The row material of aircraft manufacture id s the wood, which was easily available through transportation on the Danube. So the two main objects of the wood industry manufacture - human resource and wood - were both secured.
A good number of wood industrial works can be seen in the museum, ow which we have arranged several temporal exhibition. Woodworker dynasties were growing up in Albertfalva, and we held it important to search for those families and exhibit their works in the museum.