Pesterzsébet Museum
- Budapest
The memorial room was furnished from the donations of Lili Neményi. The famous opera singer often performed in the local so-called 'wood theatre' before WWII. Her performances were always received with significant fervor.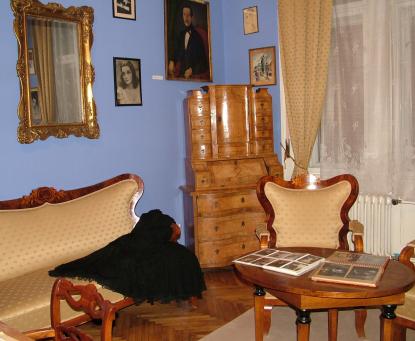 Remembering this success, she donated her furniture from her last flat on Madács Square, her relics of theater history value, photos, bills, and documents of famous artists to the district.
When we enter the memorial room, an inlaid desk and a settee of three pieces from the same period appear in front of our eyes to the left. A black piano used by the students of the actress stands left of the entrance.