Hungarian Open Air Museum
- Szentendre
Address:

2000, Szentendre Sztaravodai út

Phone number:

(26) 502-500, (26) 502-501

Opening hours:

01.11-27.03.: Sat-Sun 10-16

01.04-31.10.: Tue-Fri 9-17

12-13.11.: 9-18
recommended age:
5 - 18 year
Ticket prices
| | | |
| --- | --- | --- |
| Program ticket | 600 HUF | / capita |
Museum pedagogy contact person
Angeli Adrienn
(26) 502-511
Equipment in the institute
Professionals:

interpreter,

kindergarten teacher,

museologist
Rooms:

activity room,

lecture room,

workshop (rooms)
Leisure equipment:

accessible restroom,

baggage room,

Braille signs,

buffet,

cloakroom,

gift shop,

medical office nearby,

palpable exhibition,

playground,

rest stop,

restaurant nearby,

tea room
Traffic:

accessible building,

museum map,

parking lot,

vehicle inside the building
Location: Gyurka workshop
Related exhibitions
1970.01.01. 01:00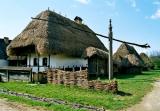 The Upper-Tisza regional unit represents the folk architecture of the inhabitants living in the north-eastern corner of the country, a territory wedged between Slovakia, the Ukraine and Romania.

1970.01.01. 01:00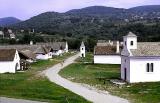 The two rows of houses facing each other in the regional unit are definitely different: on one side there are stately brick buildings while on the other humble, earthen walled, thatched or reed covered ones can be seen. The exhibition's aim is to reflect the ethnographic versatility of Kisalföld through its traditions and changing.

1970.01.01. 01:00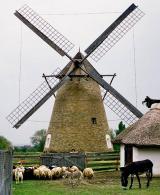 The Great Hungarian Plain is generally considered as the typical Hungarian region. The best known Hungarian words all over the world – puszta, csárda, betyár, gulyás, paprika – are also connected here. Specific natural formations of this territory are the bleak flatland with its alkaline soil, the mirage, the sand drift, or the shallow waters and thick reeds providing home for a colourful avifauna.

further exhibitions